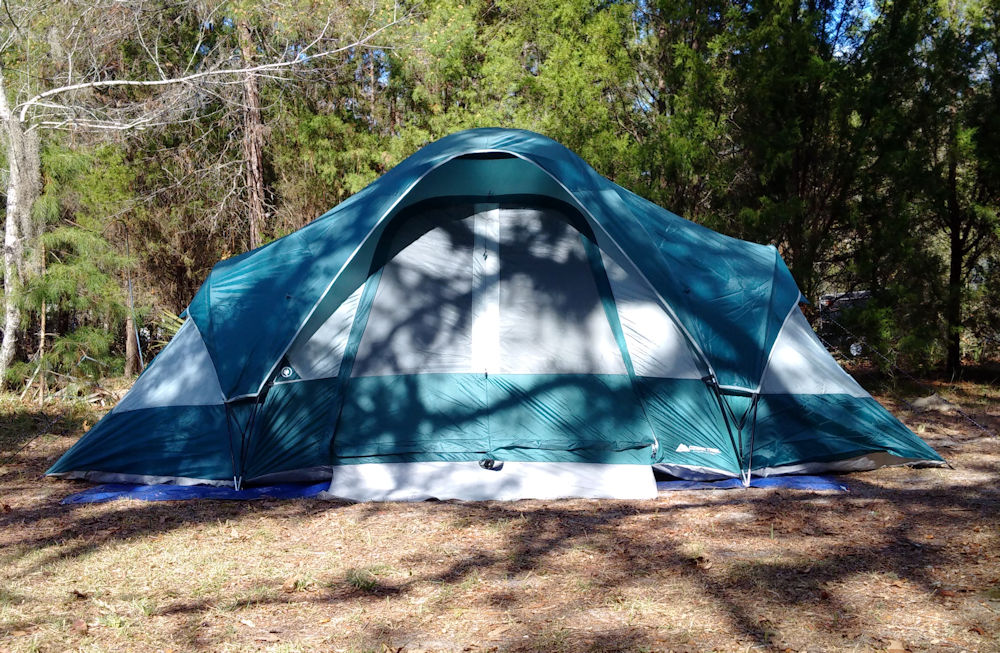 When I first started this blog, the idea was to give people an outlet from the stresses of everyday life. A place someone could go to get away from things and enjoy life for a bit. A place that might take their mind off work, their finances, and the droves of rotten stories plastered all over the web. A place where a person could get lost inside a story. A place where a video posted might add a smile to a persons face, even if just for a few seconds.
I've gotten away from this blog during the course of the last few years. Ironically, I've probably delt with more stress then most people could imagine. However, I still try to think of ideas for posts, usually without much luck.
That was until today. I've been thinking about camping lately. I figured, what better way to relieve stress? A person could literally remove themselves from a stressful situation for a few days while experiencing the wonders of nature. For some, that might be almost impossible, due to deadlines and finances. For others, camping might be a good option. A relaxing weekend in the wilderness might provide a needed getaway.
Camping has a way of setting a persons mind at ease. Camping is an experience. It can be exciting and can be done on the cheap. Camping is something different. For most, it is a way to break away from the normal routine. That same routine being done, day, after, day, after, day, after, day, after day.
Camping can give a person a chance to think – to reflect on their life – to put things in perspective. The extra time in thought might help with decision making. It might help a person forget why they needed to get away in the first place.
Camping often puts a person in a situation to do things they might not ordinarily do. There are literally a zillion things to do at and around campgrounds. Hiking, bike riding and fishing to name a few. Long walks or hikes are defiantly a good way to de-stress. Bike rides are another. One could even plop a chair next to a local lake, crack open their favorite drink, and cast out a few lines. Of course, things don't get much better then roasting a few marshmallows over a campfire. Unless, you've got gram crackers and chocolate. Can someone say smores.
Writing in-and-of-itself is a great way to submerge the mind into another world. However, it can be difficult during the hussle and bussle of everyday life. While camping, writers can write. There is no rush to finish that blog post, diary entry or article before work – before dinner – before bedtime. When suffering from writers block, I am all but certain a cure can be found at the campground.
One of my favorite parts of camping is the rain. I'm talking tent camping. The sound the rain makes while pouring down on a tent is a special sound. It's a special feeling. It's a cool, calming feeling.
We're all different. Most of us, at some point in our lives have to deal with things going wrong. Sometimes we'll get frustrated and need a break. Sometimes we simply fall into a routine. We'll get board and we'll want to do something different. Camping just might be the solution.